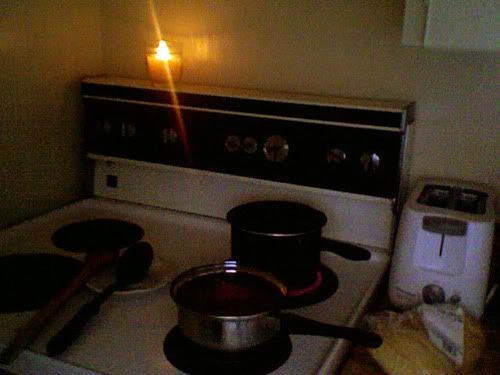 Chances are I won't have enough time to post over the course of this week on account of the courses that I am enrolled heh. I'm currently working on a decorative assignment for interpretive. I'm doing a mix of paper-cut and acrylic for my final piece which is why your eyes are currently being assaulted by this spectrum.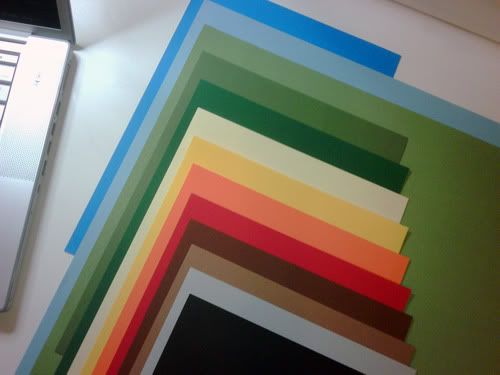 I want to complete it in the style of Jayme McGowan @ Roadside Projects and Anna Bond @ Rifle. If I get a chance I'll post the progress. Well, if I get batteries and the chance. Blackberry photo quality ain't so hot.

In other news, friend and photographer Chris Van Doorn has emailed me some of the photos we took a week or so for an assignment of his. They were a lot of fun to take (as I got to absolutely cover myself with crusty acrylic paint). The following is one of the images he ended up with.

I hope I didn't get paint on your shirt!
Look at my polar bear!
I need to wash my shoes!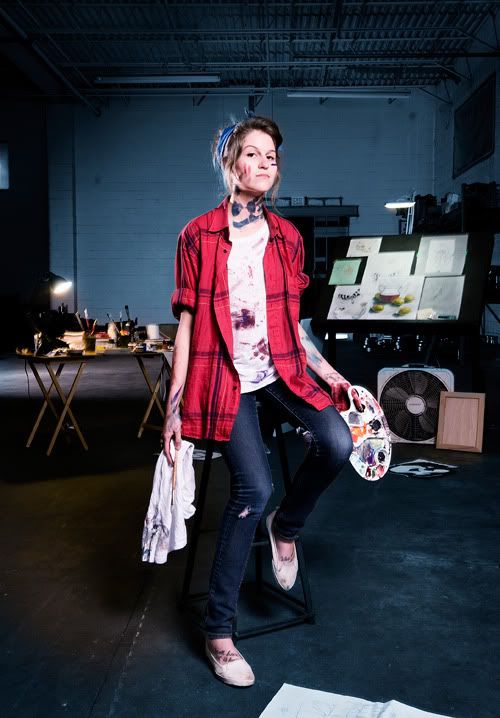 I bet you want to click here to see more of what he's got. Dooooo it.