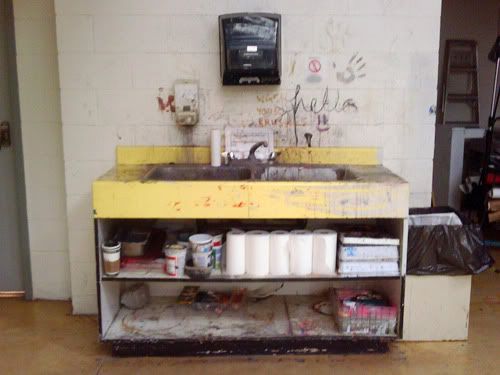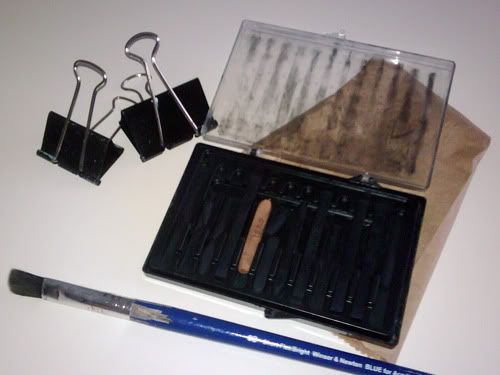 I just spent my morning cleaning the Illustration life drawing/painting studios for money all by my lonesome. I scored some art supplies as well! Lesson of the day: do
not
leave supplies unattended in a public space during reading week unless you want someone to take them. We're all poor! You might as well leave a note on them saying "fair game" or hand them to me directly. In any case, I made little lost and found piles in A131, A133, and A138. If you've left behind any supplies (ie. pads of newsprint or manila, cardboard portfolio folders, wooden boards, binders, sketchbooks, textbooks, pens, and hats), or you want freebies, feel free to rummage. There is also a giiiiiant stack of old assignments in A138 that are probably going to get tossed. Free artwork for your student apartments? Chic, original, and inexpensive.
It's a race! Ready, set, GO!
Well, I might so some homework today. I might do fun stuff instead. Look at the necklace I made out of a really ugly H&M necklace and a polar bear cookie cutter! I think I have a problem...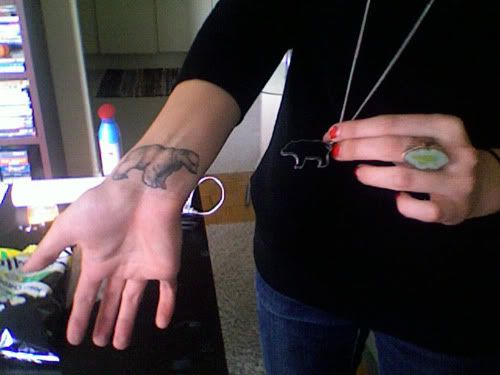 - - - - - - - - - - - - - - - - - - - - - - - - - -

Just one more thing friends and followers!
Vote S4C

all the way, everyday if you love me!




"We may not be able to raise enough money to change the world, but we can raise enough people to change the world. Those are the words of Skate4Cancer's founder, Rob Dyer.
Skate4Cancer is a non-profit cancer awareness organization based in Toronto, Ontario. Our goal from the outset has not been to raise money, but to promote cancer prevention through education on healthy lifestyle choices. The Aviva Community Fund is exactly the type of..."