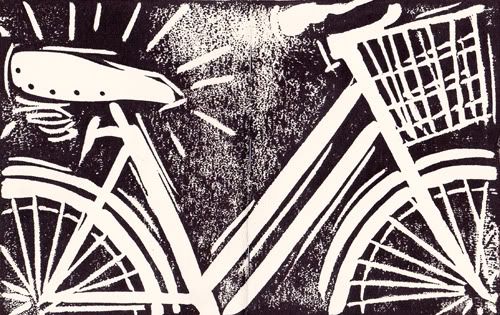 She's finally complete! And it was well worth the wait.

This evening I assembled my first zine evarrrrrr (titled
M
[Y B]
IKE + ME
) and you're looking at it. I have ideas for more zines coming out of my ears but unfortunately I've got to get all of that pesky school work out of the way. This weekend's going to be full of it. Homework party anyone? @
erinmcphee
and @
ryanmacdonald
hahaha
This small zine outlines the undeniable bond between myself and my vintage Raleigh cruiser, which often times feels humanistic.
All covers are handmade; each graced with a black lino cut stamp on cream Stonehenge print quality paper. Content pages consist of cutesy black and white line drawings and a handwritten narrative.
4.25" x 5.5"
/ 24 pages (excluding cover)
/ Staple bound
Here's a preview of what you'll find inside: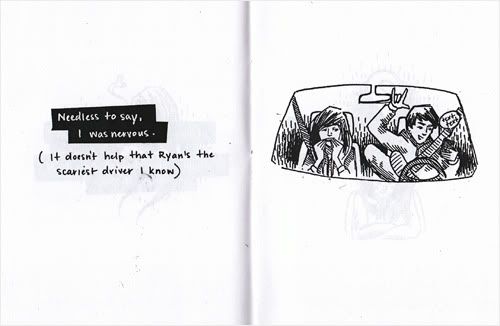 As if this post isn't long enough...
It's been a while since I've posted anything school related. I'm usually not into the work I am forced to produce in class because the assignments rarely excite me. However, sometimes you have alright days in figure drawing class and you want to post pictures of naked people on your blog.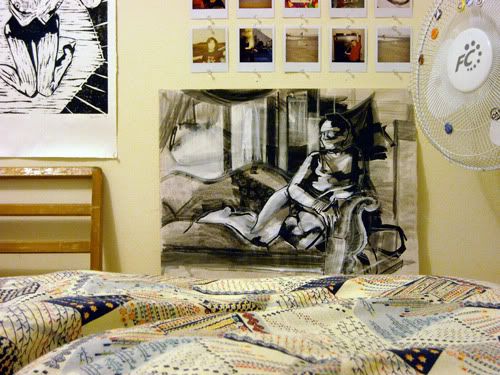 Long pose in wet & dry media on top of existing mixed media pose from a previous class


Willow charcoal lift drawing; one day I will invest in a camera that does justice to the media
I think it's time that I make dinner and eat a full meal for the first time today. Frozen waffles hardly count and there's a head of broccoli begging to be boiled in the crisper.