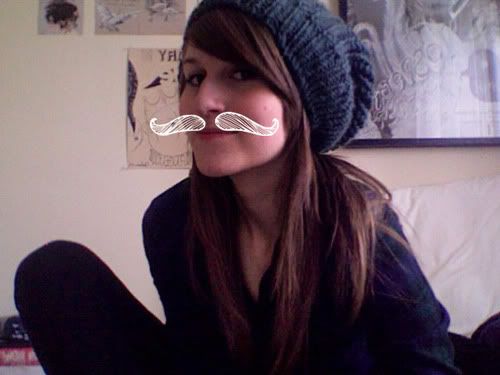 "Because of the danger prostate cancer poses to men throughout the world, it's super important to keep up on our health. It's easy to forget about some mysterious thing that we have never, and likely never will see. So the stache is a strange and constant reminder that this year 4,400 men will lose the fight against prostate cancer.
In line with Skate4Cancer's belief that the cure is knowledge, the first step is always prevention. If we can get dudes stoked on getting medical check-ups, we're into it. We're supporting this innovative cause by taking part and encouraging all guys to do the same. But because we're not really into the money thing, this isn't a fundraiser for us. We'll just be focusing on awareness as usual. Grow a milk-hammock, get checked out"
(
Movember Blog
)
For the past few days I've been spending a lot of time in front of my computer to do my part to help get this campaign up and running. I play but a small part in the greater scheme of things but if I can actively offer myself to such a wonderful cause I'll do it, happily dealing with any request or deadline! Working with Rob Dyer has been a dream because he's the sweetest, most selfless, and agreeable person I've ever had the pleasure of meeting. Erin and I have been joking pretty consistently about "clients" from hell recently.
Anyways, I helped develop the blog layout, as well as spending a painstaking 20 minutes on adding a moooustache to the Skate 4 Cancer logo. The gist of the campaign is to generate awareness and have fun doing it. So grow that 'stache! Or if you're lacking in Y chromosomes, keep on the look-out for the printable facial hair sheet I'm designing/posting very soon. I've already made a promise that I'll wear my favorite style to school someday during the month of
M
ovember.
So please check it out and get involved if you're feelin' it! To be magically transported to the S4C Movember blog, click on the magical moving picture below.