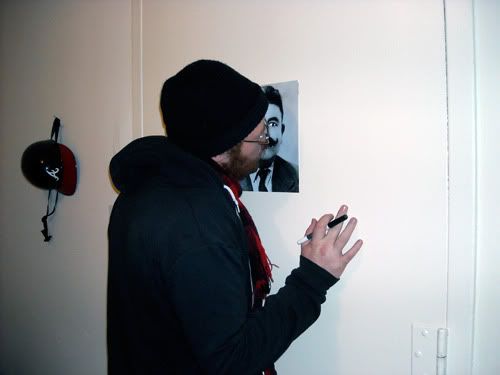 Josh looking through the peep hole, looking like he's making out with Reginald
I have to spend some serious time cleaning up today. Last night Josh, myself, an old co-worker, and Andrew W.K.
got a party going
and there are playing cards everywhere. My friend is visiting from Montreal on Monday so I'm off to do a thorough tidy for the next few hours, but I'll leave you with a tinnnnnnny teaser of his birthday card. I'll post the whole thing after he's seen it.
The suspense is killing all of you!