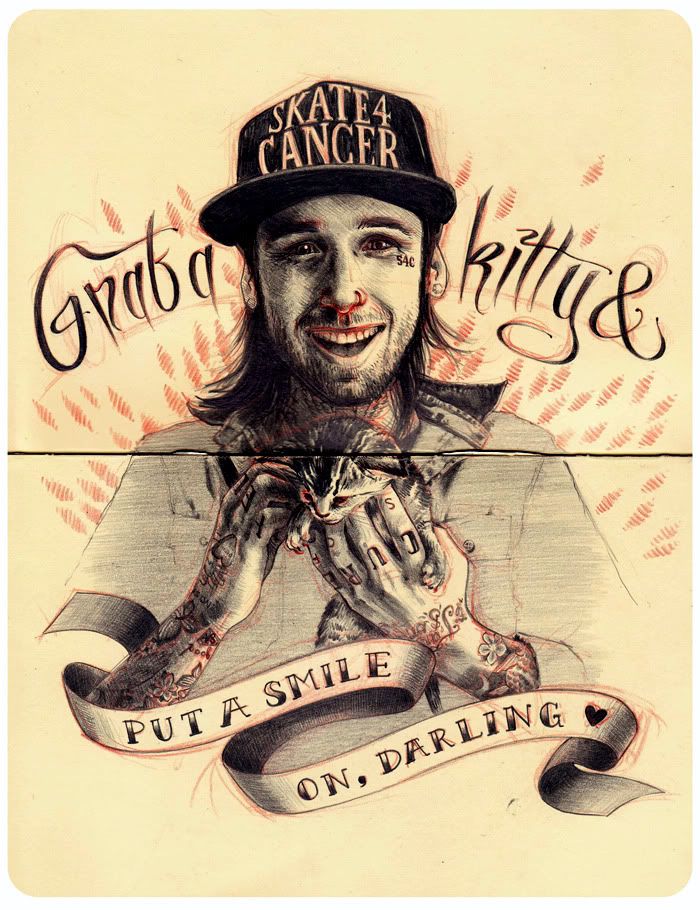 Graphite and coloured pencil on Moleskine paper
Yesterday I received an encouraging message from Rob instructing me to keep my chin up despite recent events. He told my roommate (fourth-year Sheridan illustration student Jen Prior) and I to do something beautiful together. Something that would make people smile. What's better than doing something to make him smile, right? He's already doing such an awesome job keeping positive, and he certainly doesn't need anymore help with that smile. This would look more like him if the teeth were glimmering... but anyways, this is for him! My roommate drew a portrait as well! I'll post it if she lets me.
To Rob: If you're here, then you've probably already heard
the recording that Jen and I made for you
. I bet you laughed!