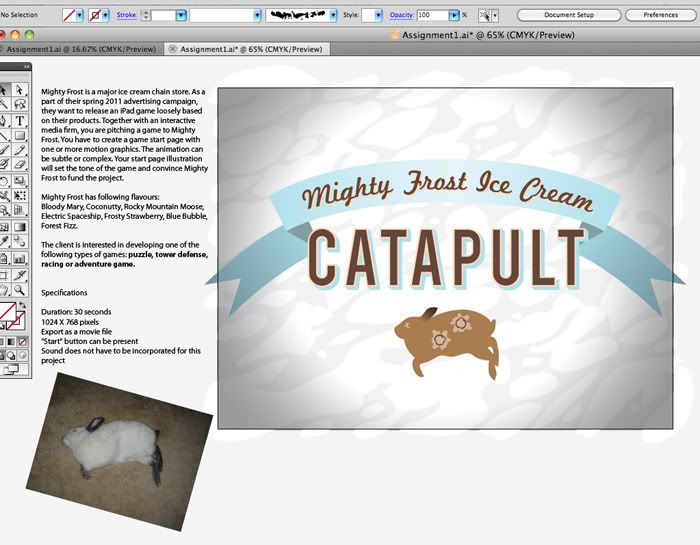 "Mighty Frost is a major ice cream chain store. As a part of their spring 2011 advertising campaign, they want to release an iPad game loosely based on their products. Together with an interactive media firm, you are pitching a game to Mighty Frost. You have to create a game start page with one or more motion graphics. The animation can be subtle or complex. Your start page illustration will set the tone of the game and convince Mighty Frost to fund the project.
Mighty Frost has the following flavours: Bloody Mary, Coconutty, Rocky Mountain Moose, Electric Spaceship, Frosty Strawberry, Blue Bubble, Forest Fizz.
The client is interested in developing one of the following types of games: puzzle, tower defense, racing or adventure game.
Specifications:
Duration: 30 seconds
1024 X 768 pixels
Export as a movie file
"Start" button can be present
Sound does not have to be incorporated for this project"