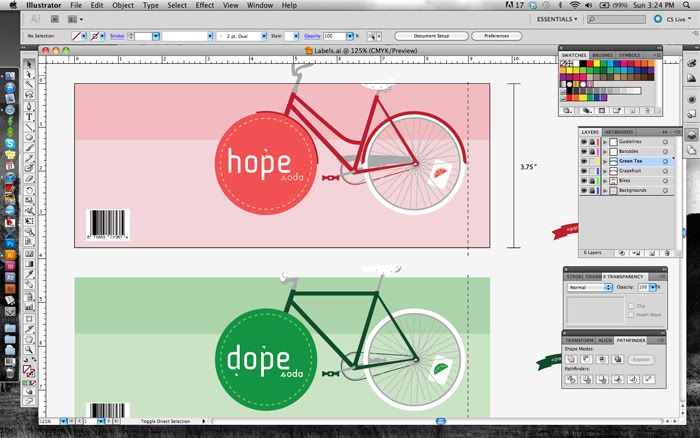 For our next graphic design assignment, we are to design two drink drink labels for a fictitious brand (names determined by our professor Jill Dallas) and accompanying posters/promotional material.
Jill's description of the "Dope" / "Hope" Soda drinker:
"Hipsters are a subculture of men and women typically in their 20s and 30s that value independent thinking, counter-culture, progressive politics, an appreciation of art and indie-rock, creativity, intelligence, and witty banter. Hipsters reject the culturally-ignorant attitudes of mainstream consumers, and can often be seen wearing vintage and thrift store inspired fashions, tight-fitting jeans, old-school sneakers, and sometimes thick-rimmed glasses. Listens to bands that you have never heard of. Probably tattooed. Reads Black Book, Nylon, and the Styles section of the New York Times. Drinks often. Complains. Always denies being a hipster. Addicted to coffee, cigarettes (Parliaments, Camel Reds, Lucky Strikes, etc.)."
hahahahahahaha
Ohhhh, Jill. This is going to be fun. There are going to be moustaches and tattoos and vintage dresses and thick-rimmed glasses all over this. And obviously bikes. She wants me to wrap the bikes around the label with the logotype placed within the front wheel. There will be some flamboyant characters riding these bikes soon enough. I'll post updated version later once I develop a logotype.