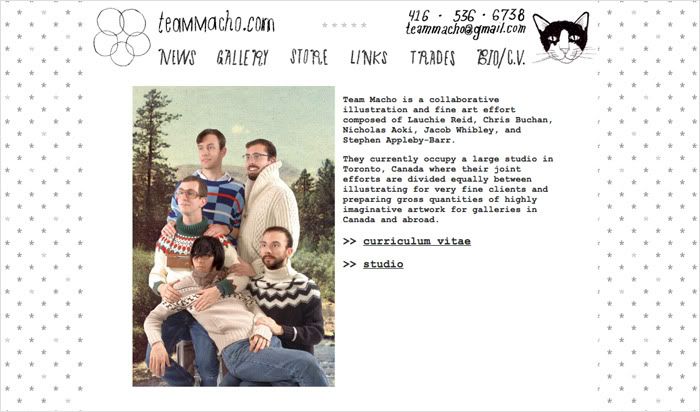 It's been a while since I've posted, and sadly, it's been even longer since I've put pencil to paper. I've been packing up my apartment in preparation for a move to the THRIVING town of... Milton, Ontario. Fortunately, my work placement with
Team Macho
starts tomorrow afternoon and they'll no doubt whip my butt into art-producing shape. I encourage you to click the link and browse through their online gallery.
Secondly, I urge you to check out the mini-documentary '
A128
' that
YEAH! Films
put together about this year's graduating cohort of Sheridan illustration students. I can't wait until this fall. I'm going to SLEEP in that studio.
In other news, Canada is doomed!