There have been so many things holding me back from doing anything on my down-time, but I don't want to get into that here. Let's all smile, look at some beer-related doodles, and be merry!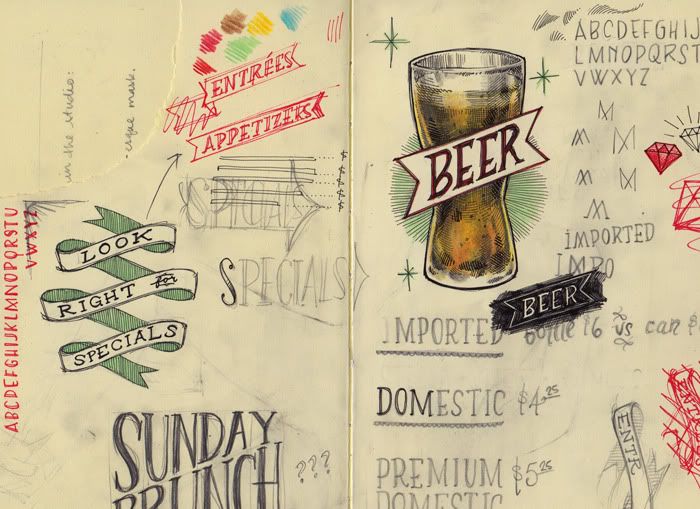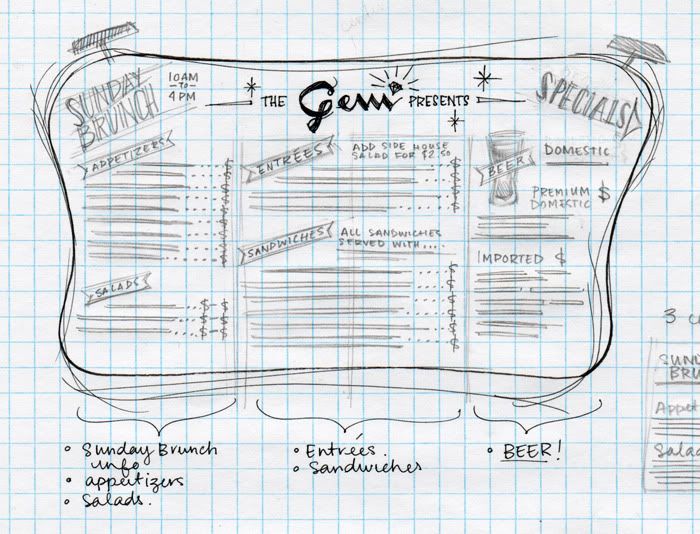 So my wonderful superiors at
Team Macho
have provided me with a job opportunity re-doing the chalkboard menu and paper menus at
The Gem Bar & Grill
on Davenport (just West of Ossington) in Toronto. This is great because I have a little bit of a thing for hand-drawn type. Who
doesn't
enjoy drawing on chalkboards and being paid for it? Exactly.
Just another sketchbook scribble for good measure. This is the rough beginning of something that I plan on drawing on the cover of my next Moleskine. I hate smudgy-finger-touchy sketchbook-browsers.